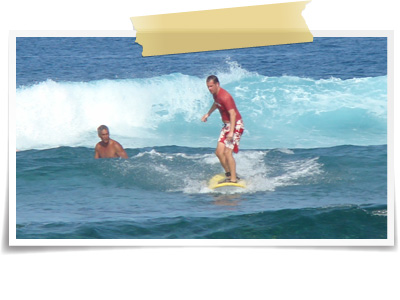 Scott had a dream of being a designer since his first middle school art class. He studied graphic design at Kutztown University and Millersville University in Pennsylvania and graduated from Millersville University with a Bachelor of Arts — concentration in graphic design.
After working for one of the leading drugstore chains in the United States designing weekly circulars and catalogs, he moved to Ocean City, Maryland where he could continue his two dreams — surfing and graphic design. He put his skills to use for a publishing company designing advertisements, circulars, newspaper inserts, web sites and marketing sales materials. With more than ten years of experience in design and marketing for the regional publishing company, Scott moved to northern Virginia to become a Senior Multimedia and Graphic Designer for Gannett's largest newspaper in the country, USA TODAY. It was always a dream for Scott to start his own design studio after years of freelancing part-time, so in 2008 his dream came true and Scott Ament Design was born.
Scott Ament Design is dedicated to making your small business stand out from the crowd. Whether it be with an eye-catching email blast, beautiful brochure or custom web site, Scott Ament Design can showcase your business with creative design solutions.
CURRENT CLIENT LIST
Slate Properties, LLC
American Male Salons
Arbour Realty
Bear Creek Mountain Resort & Conference Center
Southern Management
Raylon Corporation
Monument Realty
Padgett Business Services, Berks County
Thru Jens Lens (Photography)
Vide Consulting Group, LLC